SWET will participate in Iraq's larges exhibition for medical and healthcare products and services in Erbil 29 – 31 May, 2012
SWET Company will be the only company to participate in Iraq Medicare, the 3rd International Healthcare Exhibition & Conference Serving Iraq from the Nordic Countries. Iraq's premier event of its kind, held at the Erbil International Fairground on 29 - 31 May 2012. The show offers a professional setting of showcase the latest health care products, equipment and services.

SWET will have a nice good located space were we will present our Swedish companies and product portfolio within the healthcare segment. All our products have world-class quality and together with very interesting visitors we feel comfortable that this exhibition will be a success for us. With our local staff and their broad net of contacts, knowledge of the market, structure and focused way of working we have a very good future ahead of us, says Patrick Juul former CEO of SWET Group. As the only company from Nordic countries and one among only 3 from Europe, SWET has a strong position to develop business in Middle East in the healthcare segment.

"The Kurdistan Region alone has invested $195 million so far in around 17 health projects and Iraq has more than 200 core health infrastructure projects underway or planned in all provinces. Iraq has allocated $6 billion in 2012 to boost its healthcare sector."
Read more here: 1 2 3


Expanding our Swedish business and trading center in Erbil, Kurdistan
Our SWET company aim is to grow step by step and increasing its business activities in a controlled way. Together with our present partner In 2009, the Kurdistan partner company's turnover was $50 million, and this increased to approximately $63 million in 2010. Estimated turnover 2011 will be $70 million.
SWEDISH BUSINESS DELEGATION TO KURDISTAN, IRAQ Erbil 17 – 18 April, 2012
Patrick Juul and Jörgen Hedström out of SWET company have been invited by The Swedish Trade Council in cooperation with the Embassy of Sweden in Baghdad to participate in a business delegation to Iraq. The delegation will visit Erbil, capital of the Kurdistan region of Iraq, between 17 – 18 April, 2012.

"The delegation will be headed by a high level representative from the Swedish Government together with the Swedish Ambassador to Iraq, Mr. Carl Magnus Nesser, and the Vice President of the Swedish Trade Council, Mr. Mats Paulson. The aim of the visit to Iraq is to promote Swedish products and services as well as to act as a door opener for Swedish companies interested in pursuing business opportunities in Iraq."

We are very excited and honored for this invitation and that we have now the possibility to discuss and show even more how we in SWET can develop Swedish companies to do profitable business in Kurdistan. We in SWET have local contacts, big logistic network and customers since long time so good business in this area is closer than you think, says Patrick Juul, former CEO of SWET Group.

"The Swedish export to Iraq increased by more than 30% during 2011, compared to the same period 2010. Sweden exported products and services to a total value of more than 1.1 bn SEK. There are many interesting business opportunities different sectors for small and medium sized Swedish companies in the rapid development of Kurdistan's infrastructure - especially for companies supplying to the construction, energy, agriculture, transportation and infrastructure sectors".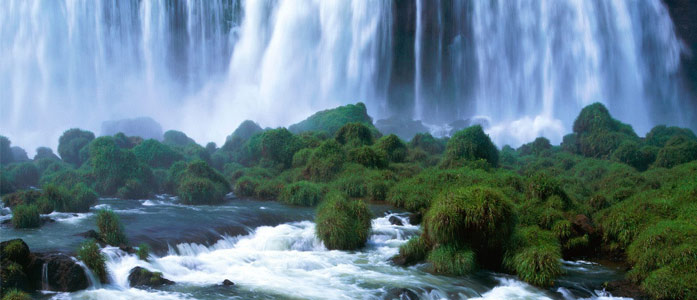 Business trip to Venezuela, Nicaragua, Mexico & Miami in January 2012
The business idea is to provide support, solutions, inter exchange of expertise and knowledge, products and innovative technology by finding the market gaps and turn them in to business opportunities. Throughout our unique network & local resources we build work relations between Sweden and countries in America such as Mexico, Nicaragua, Venezuela, Costa Rica, Colombia, Brazil, Chile, Peru, and the USA. During this trip we visited many companies and the government in Monterrey, Mexico and the response we got was fantastic.

We really hope we can develop more business between our countries and we believe SWET is the way to open up the communication and businesses. With your high tech knowledge and environmental mindset in Sweden we in Mexico have a lot to learn and really want to develop cooperation between our local companies and Swedish companies. The market here expands very fast and with around 120 millions inhabitants, the market is huge, says Andrés Franco, Undersecretary of Foreign Investment and International Commerce in Nuevo Leòn, Monterrey.



Swedish and Nordic companies opens business channels with SWET to Americas and Middle East.
Based on the same main "basic idea" as Middle East we aim to have operations in South America with network & business channels going to North America. Spanish language and Latin America culture is very common in Sweden but not so common in Swedish business environment. South America stands for rapid growth and in the years to come the region will be a business arena to count on.

As an example, countries like Venezuela, Guatemala, Nicaragua, Mexico, Costa Rica and Peru very much see Sweden and Scandinavia as a raw model of welfare, quality and people to trust and at the same time they have a big need of both competence transfer, products and services from us. SWET have established business channels in various areas, right now about 8 people directly working for the company and are located in Miami-USA, Monterrey-Mexico, Caracas-Venezuela, Managua-Nicaragua, New York-USA, San Jose-Costa Rica.

Former Area Director Robin Gonzalez from Venezuela has a long project based business history from being active in the area of Americas. He together his organization is used to run business in various areas in the region from USA and Canada in the north all the way down to the southern parts of South America. Our knowledge how to do business in this area has now resulted in many contacts from Swedish companies that want us to evaluate the possibility to develop their business in Americas.

We have recently sign two new big and very interesting contracts with Swedish export companies that want us to marketing and sell their products in this area, says Robin Gonzalez, Area Director Americas. We are now expanding and looking forward to work with more interesting Swedish companies.